Charming baby girl clip toy for on-the-go fun and engagement 
Benefits:
Age tips:
0+ months
Babies of all ages will enjoy the familiarity of their beloved toy while on-the-go.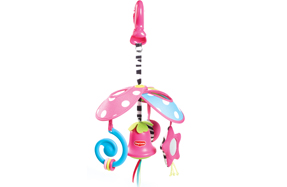 1-3 months
Lightly swing the mobile - the movement and the colorful objects will encourage baby to look at the mobile and, gradually, try to bat the toys.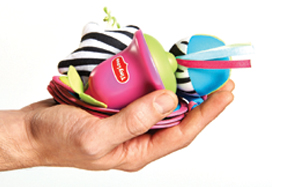 3+ months
Baby can practice her batting technique while enjoying the colorful features of this charming and compact mobile.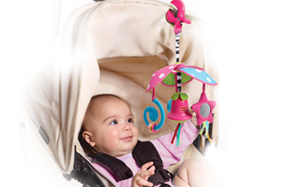 Did you know?
The familiar toys and features of this portable Pack & Go Mobile accompany baby on all her journeys and provide a sense of continuity. The various features stimulate baby's senses and encourage the development of fine motor skills. 
age: 0+
colour: różowy
product dimensions (cm): width 19 x height 32 x length/depth 19
product weight after unpacking: 0.083kg
total weight of product with package: 0.145kg
EAN: 7290108860740