I AM LADY BOSS
czekamy na dostawę
stock: waiting for delivery.
delivery cost in Poland: od 7 pln details »
delivery outside Poland: from 79 pln / EUR 20 details »
age: 6m+
colour: rożowy
product weight after unpacking: 1.122kg
total weight of product with package: 1.9kg
EAN: 4892493105999
DOMESTIC AND FOREIGN SHIPPING COST - PAYMENTS - WITHDRAWALS
Uwaga! Ze względu na integrację systemu informatycznego mogą nastąpić opóźnienia w realizacji zamówień od 17.02 do 23.02.2020r.
Dołożymy jednak wszelkich starań, aby były realizowane na bieżąco.









Boss, the blue/pink dinosaur with 60 balls in his/her tummy, is waiting for your baby to give him/her a big, big hug. Sit your baby inside Boss' soft tummy and your baby will have hours of fun in this colorful ball pool. Zip it up and there are other activities for kids to discover. With lots of play value, Boss is designed for a wide age bracket (6 months to 3 years plus).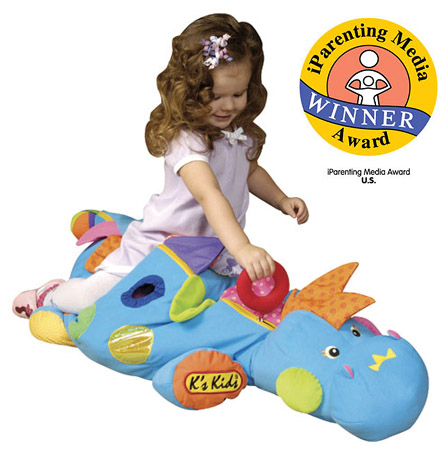 Stage 1 (6-12m)
Objective: Hugging - building a sense of security.
Method: "I am the Boss" is made from high quality materials. It is soft and comfortable, great for hugging. Hugging also teaches children to care for others.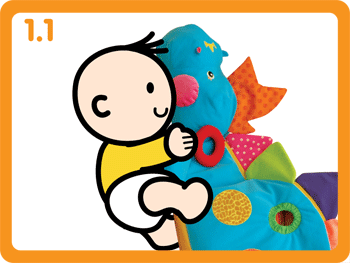 Objective: Listening and attention training – observing your child's reaction to sounds.
Method:Shake or crinkle "I am the Boss" to create sounds from different directions. Observe if your child's gaze follows the sounds.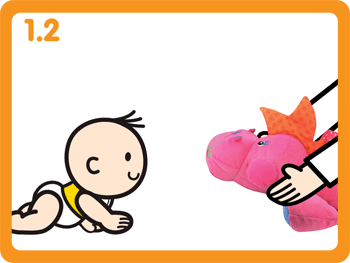 Stage 2 (12-24m)
Objective: Gross motor skills and strength training – throwing.
Method:The plastic balls are great for holding and throwing. Encourage children to throw the balls.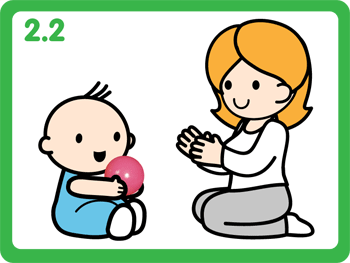 Stage 3 (24-36m)
Objective: Eye hand coordination – throwing and catching.
Method: Use the balls to play catch with your child. This trains children's eye hand coordination and reaction skills.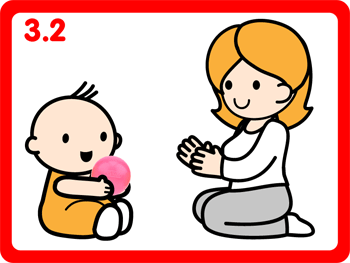 Objective: Sense of distance and eye hand coordination training – throwing game.
Method: Place "I am the Boss" a distance away from your child. Encourage her to aim and throw the balls into "I am the Boss".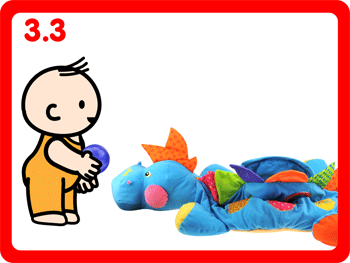 Objective: Learning to clean up.
Method: Teach children to clean up after themselves by placing the balls back into "I am the Boss" after playing.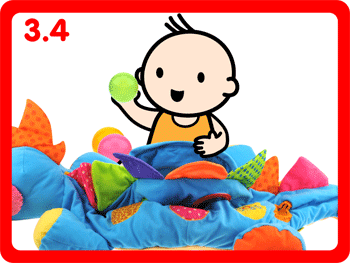 rozwój umiejętności artystycznych: Inteligencja artystyczna jest zdolnością do uczenia się o kolorach, kształtach, formach oraz umiejętnością rysowania linii, rozróżniania muzyki i rytmu, rozumienia proporcji i perspektyw. Zabawki o wyrazistych kolorach, książeczki, kolorowanki, zabawki muzyczne i sortery pomagają w rozwoju tej umiejętności.