TRUNKI TERRANCE
add to cart
stock: on stock
delivery cost in Poland: od 7 pln details »
delivery outside Poland: from 79 pln / EUR 20 details »
age: 3y-8y
child's weight: 0-50kg
colour: niebieski
product dimensions (cm): width 46 x height 21 x length/depth 31
product weight after unpacking: 1.7kg
total weight of product with package: 2.28kg
EAN: 5055192200054
DOMESTIC AND FOREIGN SHIPPING COST - PAYMENTS - WITHDRAWALS
Uwaga! Ze względu na integrację systemu informatycznego mogą nastąpić opóźnienia w realizacji zamówień od 17.02 do 23.02.2020r.
Dołożymy jednak wszelkich starań, aby były realizowane na bieżąco.
Odprawa celna z Trunki :)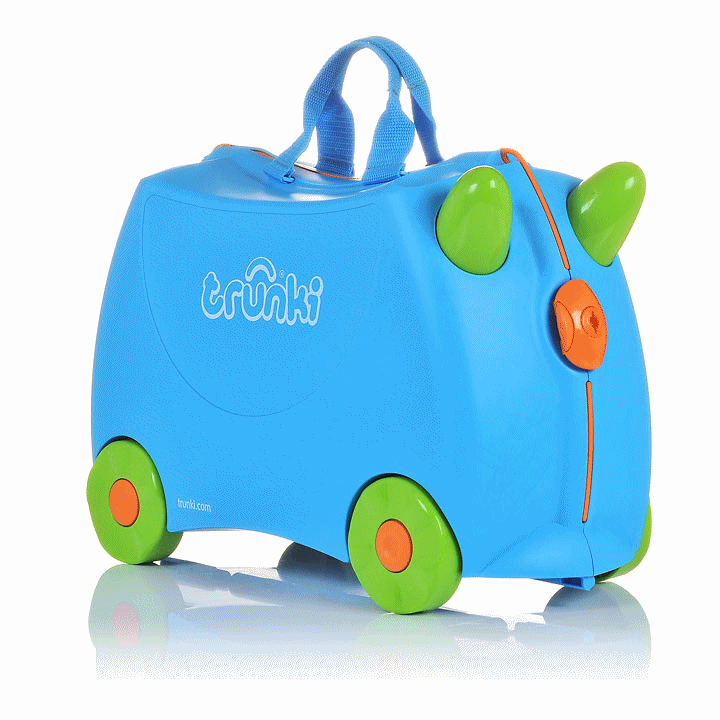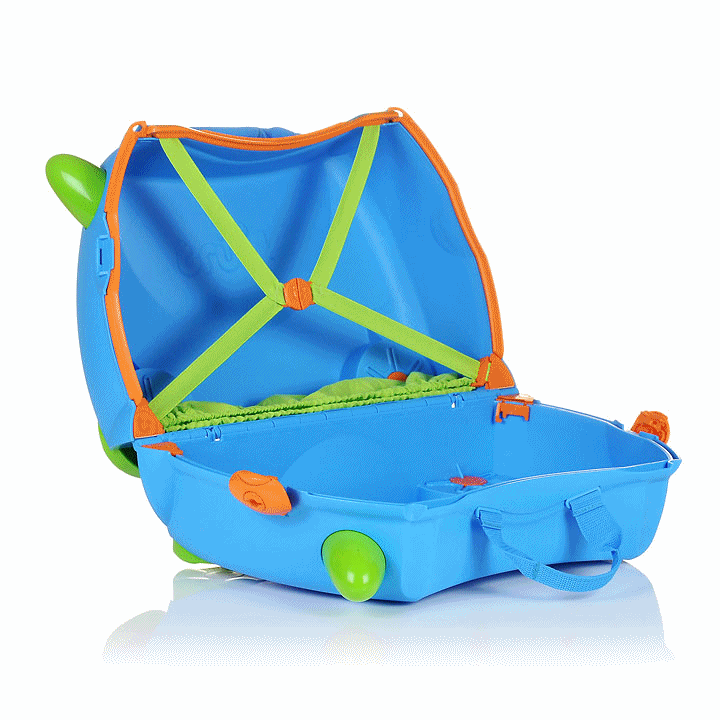 Traveling with Terrance will make family vacations and neighborhood sleepovers more of an adventure. The perfect size, this suitcase is packed with features and has room for lots of travel-friendly activities. Terrance will become your child's favorite ride-on travel companion.
Features:
18 litres capacity - lots of space to pack toys and games.
Secure lockable catches - keep favourite possessions safe inside for the ride.
Lightweight and durable - the same high-quality plastic as grown-up cases
Comfy saddle - rest tired legs in queues and you'll never hear my feet hurt again
Horn grips for stability - grab the horns to steer your Trunki
Tow strap with key - to make sure your contents are secure and never get lost
Carry handle - easy to grab for a departure gate dash
Soft rubber trim - to protect little fingers while packing
Internal pocket - keep treasures inside for easy access
Teddy bear seatbelts - keep teddy safe with his very own seatbelt