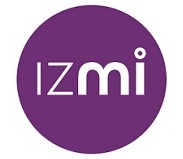 IZMI BREEZE TODDLER CARRIER MID GREY
add to cart
stock: on stock
delivery cost in Poland: FREE DELIVERY details »
delivery outside Poland: from 79 pln / EUR 20 details »
age: 9m+
child's weight: 8-27kg
colour: szary
material: bawełna 100%
product dimensions (cm): width 134 x height 54 x length/depth 1.5
product weight after unpacking: 0.45kg
total weight of product with package: 0.5kg
EAN: 5060266210235
DOMESTIC AND FOREIGN SHIPPING COST - PAYMENTS - WITHDRAWALS
Uwaga! Ze względu na integrację systemu informatycznego mogą nastąpić opóźnienia w realizacji zamówień od 17.02 do 23.02.2020r.
Dołożymy jednak wszelkich starań, aby były realizowane na bieżąco.
Szczęśliwe noszenie z Izmi
All the simplicity of a wrap with all the support of a structured carrier, designed for your growing baby and can be used from 9 months plus.
Made from soft, flexible and lightweight fabric
The soft fabric yields to your baby's shape and size bringing them the very best in comfort. For you, that means lots of ergonomic support without any bulk. The washable material is lightweight and quick drying.
For your growing baby
Use the Izmi Toddler Carrier from nine months on wards. Designed to adjust, fit and modify around your growing baby while still keeping you comfortable.
Ergonomic and supportive
Fully supportive design distributes your baby's weight evenly to reduce pressure on your back. Hip healthy design keeps babies in the best possible position, from nine months on wards. The unique straps spread to fit snugly across shoulders while the head support provides support for your toddler. The Izmi Carrier's adjustable seat ensures comfort and intimacy lasts as the baby grows.
Easy to use
Fully adjustable and clever design makes Izmi simple and easy to use from day one.
Multiple carrying positions
The Izmi toddler carrier allows you to safely and securely carry your baby in three comfortable positions; front carry, side and back, so whatever your situation your little one will always be safe.

Practical and intuitive
The Izmi toddler carrier is incredibly practical and can be used throughout the day no matter where the day takes you, the carrier is incredibly easy to use.
Consultant designed
The Izmi toddler carrier was designed by Emily Williamson, a mother and expert babywearing consultant. After extensive research with both Mums and Dads tackling common problems Emily designed the Izmi carrier in the UK to be comfortable, supportive and long lasting.
Who is the Izmi Toddler Carrier made for?
Toddlers aged from nine months on wards.
From 8kg (17.6lbs) to 27kg (60lbs)