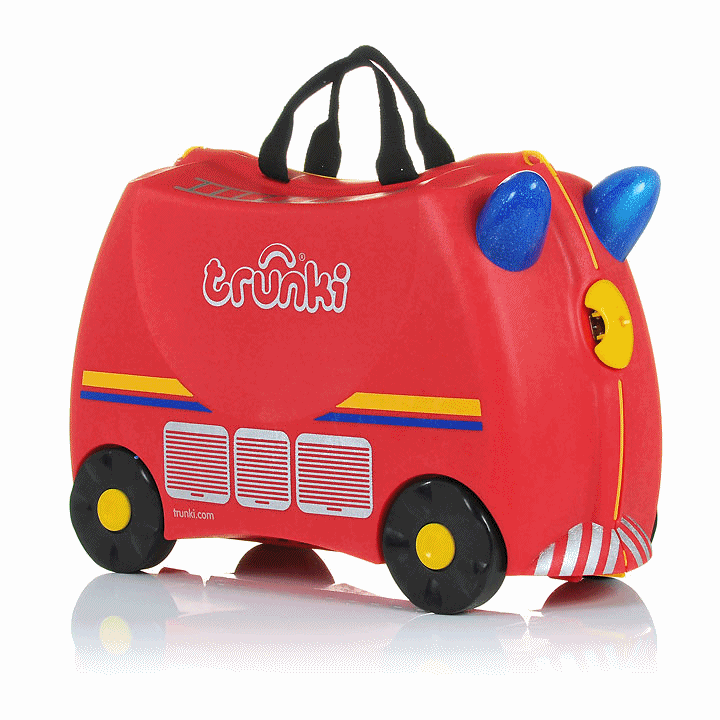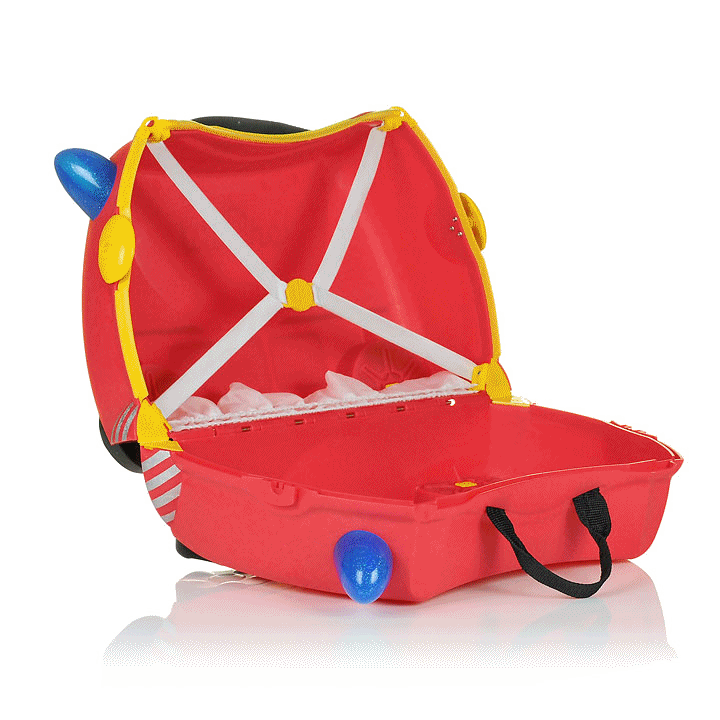 Meet Frank the fire Truck. Designed to rescue your child from boredom.
Little game keepers can ride, carry, or be towed along the grassy plains with ease. As with all Trunki ride on suitcases Zimba the Trunki zebra has an 18 litre capacity, a comfy saddle, secure lockable catches, a soft rubber trim, an internal pocket and teddy bear seatbelt.
Trunki was created to beat the boredom so often suffered by travelling tots. Designed to be used as hand luggage, kids can pack Trunki with all their favourite belongings whilst parents keep them in tow. It's made from the same lightweight, durable plastic as adult cases, and has a generous 18 litre capacity for toys, games and spare clothes.
Trunki comes with its own passport, which you can register online and fill with fun, travel friendly activities for the journey.
*Hand luggage allowances vary so we recommend checking with your airline before you fly.
Features:
18 litres capacity - lots of space to pack toys and games.
Secure lockable catches - keep favourite possessions safe inside for the ride.
Lightweight and durable - the same high-quality plastic as grown-up cases
Comfy saddle - rest tired legs in queues and you'll never hear my feet hurt again
Horn grips for stability - grab the horns to steer your Trunki
Tow strap with key - to make sure your contents are secure and never get lost
Carry handle - easy to grab for a departure gate dash
Soft rubber trim - to protect little fingers while packing
Internal pocket - keep treasures inside for easy access
Teddy bear seatbelts - keep teddy safe with his very own seatbelt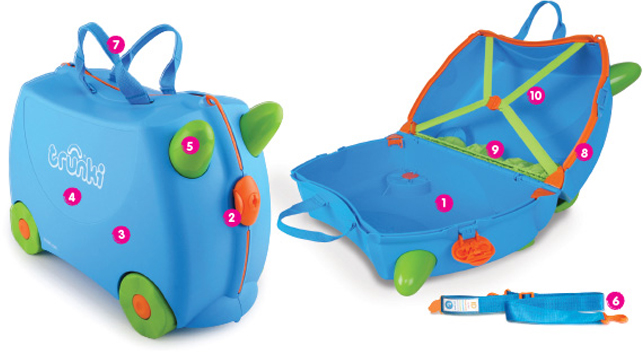 age: 3y-8y
child's weight: 0-50kg
product dimensions (cm): width 46 x height 21 x length/depth 31
product weight after unpacking: 1.7kg
total weight of product with package: 2.28kg
EAN: 5055192202546