POPBOBLOCS - TRAIN SET
add to cart
stock: on stock
delivery cost in Poland: od 7 pln details »
delivery outside Poland: from 79 pln / EUR 20 details »
age: 12m+
material: guma
product dimensions (cm): width w11
product weight after unpacking: 0.76kg
total weight of product with package: 0.772kg
EAN: 4892493106767
DOMESTIC AND FOREIGN SHIPPING COST - PAYMENTS - WITHDRAWALS
Uwaga! Ze względu na integrację systemu informatycznego mogą nastąpić opóźnienia w realizacji zamówień od 17.02 do 23.02.2020r.
Dołożymy jednak wszelkich starań, aby były realizowane na bieżąco.









Build a train and take Patrick, Sam and Bobby on a journey. The Popbo Train Set contains 10 Popbo Blocs and 3 Patrick n friends figurines. Your baby can create trains in different length , learn to sort blocks according to their colors, exercise fine motor skills as he plays with wheels and connects Popbo Blocs. Build fun with Popbo Blocs.

Stage 1 (6-18m)

Objective: Sense stimulation - touching and feeling.
Method: The Popbo Train Set comes with soft plastic blocks of different sizes and shapes. All the blocks have different textures on them. Encourage children to touch and feel the bumpy textures on the pieces.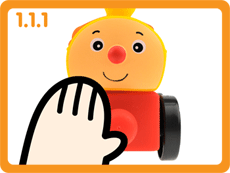 Stage 2 (12-24m)

Objective: Eye hand coordination training – building the train set.
Method: After children learn the difference between a cavity and a protrusion, allow them to connect the Popbo Blocs to create the train set.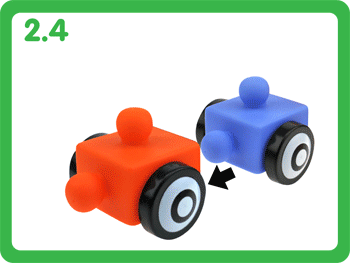 Stage 3 (18-36m)

Objective: Self satisfaction and social skills training – car racing.
Method: Children can build two small cars using the Popbo Train set. Children can then have a car racing competition.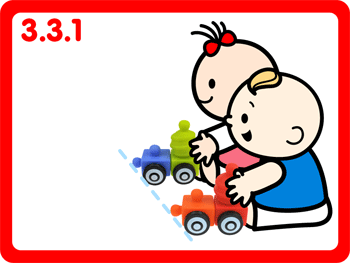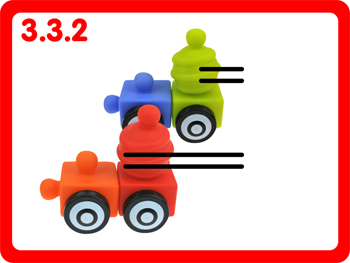 rozwój poznawczy: Organizując dziecku otoczenie w pierwszych latach życia, wpływamy na jego szeroką gamę działań i doznań, niezbędnych w poznawaniu i badaniu świata znajdującego się wokół niego.


rozwój umiejętności artystycznych: Inteligencja artystyczna jest zdolnością do uczenia się o kolorach, kształtach, formach oraz umiejętnością rysowania linii, rozróżniania muzyki i rytmu, rozumienia proporcji i perspektyw. Zabawki o wyrazistych kolorach, książeczki, kolorowanki, zabawki muzyczne i sortery pomagają w rozwoju tej umiejętności.